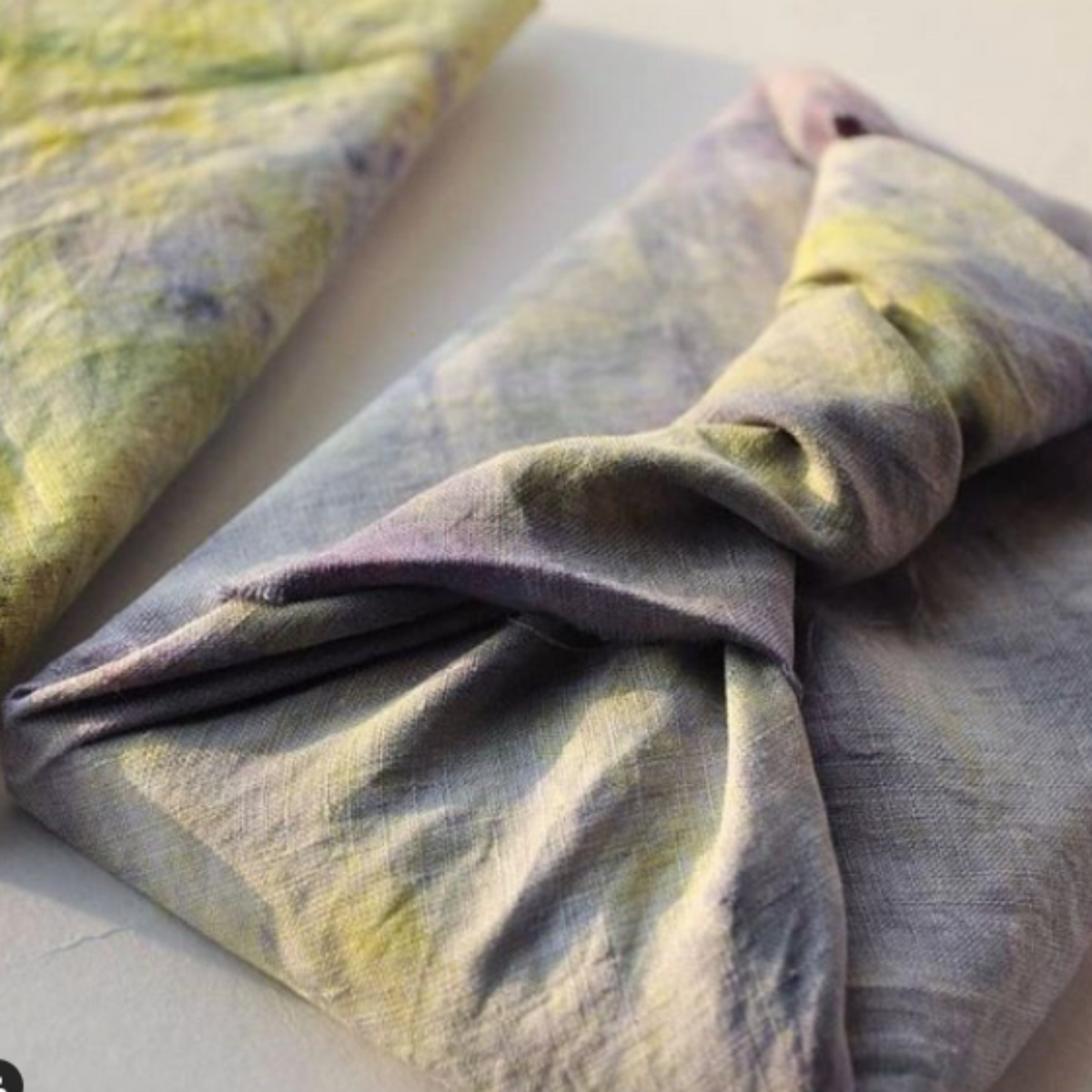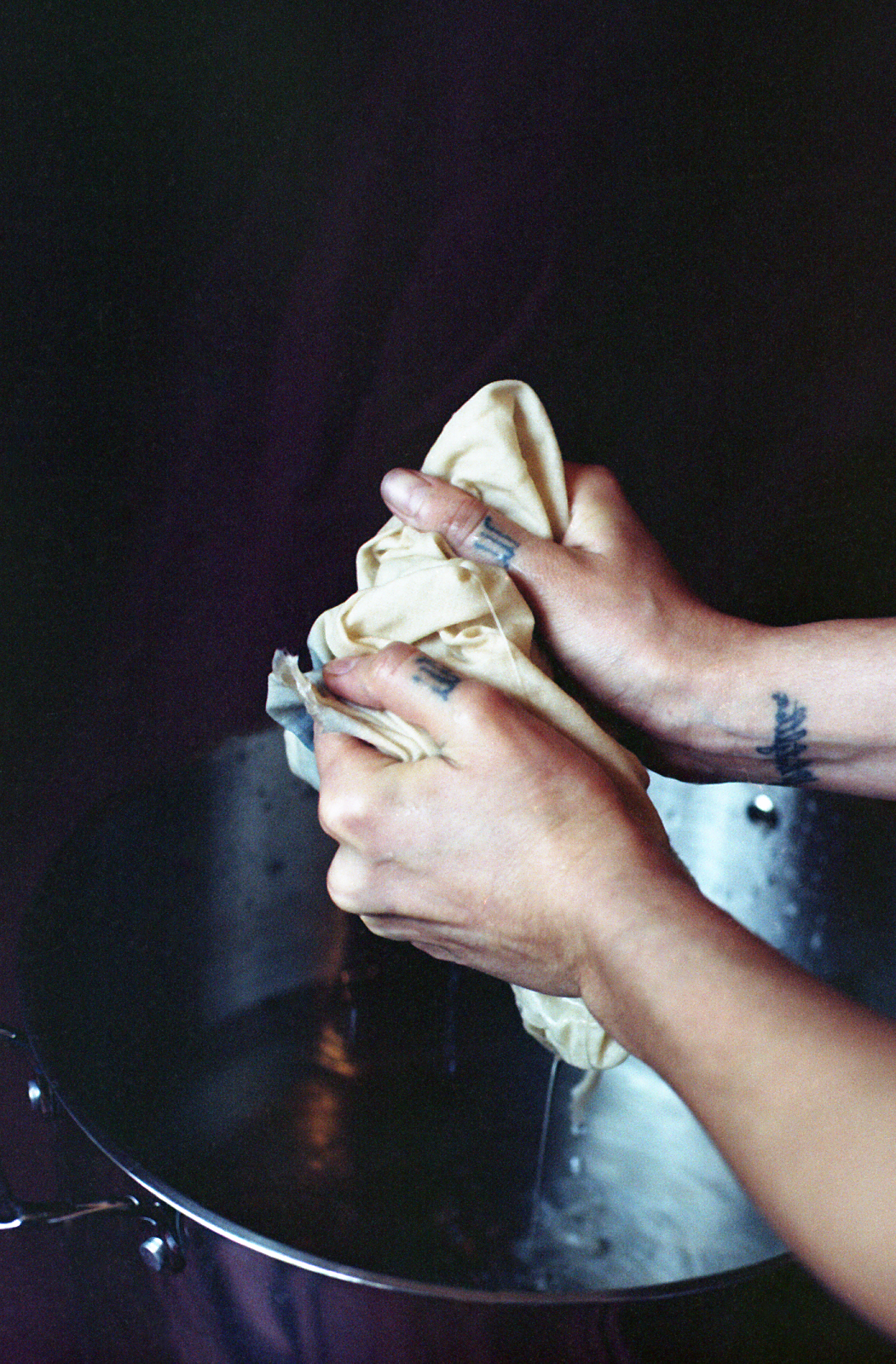 Winter Natural Dyes & Furoshiki Workshop
with Jordan Maxwell
SUNDAY 21ST JANUARY
11AM-1PM
Join textiles artist Jordan Maxwell for an inspiring winter workshop exploring the art of natural dyes and furoshiki, a traditional Japanese cloth wrapping technique. 
In this two-hour workshop, you'll learn how to create simple seasonal dyes using foraged plants, food waste and traditional pigments, taking home your own naturally dyed samples and a beautiful cloth that can be used for furoshiki. 

Jordan will share knowledge about all the basics of natural dyes, including equipment, fabrics, mordants, various dye methods and modifiers. At the end of the workshop, you will have all the wisdom you need to confidently continue your natural dyeing practice at home. 

Inspired by the rhythms of nature you'll discover common seasonal dye plants that can be easily found in the South West; both in your garden and in the hedgerows, even in these winter months.  Jordan will also share her approach to mindful creative practice and working in harmony with the earth. 

You'll be hand-dyeing your own furoshiki wrapping cloth, using shibori and tie-dye techniques to create beautiful patterns in the fabric. Crafting a beautiful textile piece to adorn objects you love or as an alternative to gift wrap. 

There will be warming herbal teas to sip throughout the workshop. Please bring a waterproof bag to take home your damp samples and furoshiki cloth. 

This workshop is suitable for beginners and seasoned dyers wanting to refresh their craft.

To find out more about Jordan's work visit www.salt-textiles.com

Regular Price
Sale Price
£35.00